You Have Questions. We Have Answers.
We've compiled a list of your most frequently asked questions. Can't find your answer? Give us a call at
+1-847-932-3662

.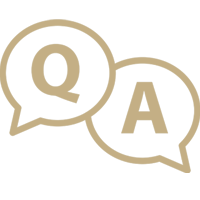 How do I request a quote?

We have a number of ways for you to generate a quote.

• Email us and we'll get right to it. Please include the model number with any options you're interested in.
How can I order?
• Online via our store. Pay with credit card or a Purchase Order (if you have credit terms with Ikonix USA). Don't have credit terms and want to use a P.O?
Apply here
.
• Via Email to
info@ikonix.com
. If you already have terms with us you can simply email us a submit a purchase order to info@ikonix.com. Please address your purchase order to Ikonix.
I'm getting an Interlock Open failure. What does Interlock Open mean?

All SCI testers have a remote interlock feature designed to provide you with added safety. This feature utilizes a set of contacts that must be closed in order for the tester to enable output voltage. To enable High Voltage output, ensure your Signal Input Connector is plugged in to the rear panel of the tester. If you're using interlocked DUT Enclosures and the tester displays the "Interlock is Open" error either your test enclosure is open or the Interlock disable connector is not properly connected.
I'm getting a Hi-Limit failure. What does Hi-Limit mean?

A Hi-Limit failure means Leakage Current is greater than or equal to the programmed high limit parameter. If your DUT is getting a Hi-Limit failure it could mean the insulation of that individual Device Under Test (DUT) is weaker than it should be. If multiple DUT's are receiving Hi-Limit failures in a row this could mean that your product's insulation is relatively weak. For quality purposes, you should re-test the Hi-Limit of failed DUT's and consider possible defects in insulation.
I'm getting a Lo-Limit failure. What does Lo-Limit mean?

A LO-Limit failure means one or more of your test leads may not be properly connected. Verify proper test lead connections; both to your tester and to your Device Under Test (DUT).
If your test leads are properly connected, a LO-Limit failure could also mean you have a bad test lead or test cable.
What is an RMA?

An RMA is a Return Merchandise Authorization. We use the RMA process to provide you with the best service and support. After filling out our RMA form, you will receive a custom RMA number which will help us both identify your tester.
How do I request an RMA?
You can submit an RMA by giving us a call (1-847-932-3662) and having us set it up for you, or by filling out our
RMA form
yourself. We'll get back to you within 24 business hours with your custom RMA number. After you receive your RMA number, you may send your tester in to us. Make sure you label your shipping box with your RMA number so we can identify your tester when it arrives at our calibration lab.
Electrical Safety Testing
Do you sell directly? Where can I buy?
You can buy an SCI Tester directly from our Product Pages, or reach out for one-on-one assistance.
• If you need assistance in choosing a tester to best fit your needs, you can call our USA Headquarters at: +1-847- 932-3662.
• We have global offices around the world if you'd like to get in touch locally, Find your
SCI representative
here.
Who is Ikonix?
Ikonix is our family-owned parent company, which operates industry-leading test and measurement brands.
Learn more about Ikonix
. SCI has been a part of Ikonix since 1999. We will continue to offer you the rugged and simple testers you need to get the job done.