Ship It Safe
Shipping damage is a headache you can prevent. Safeguard your tester from shipping damage with custom-fit packaging.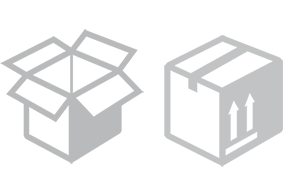 Your tester won't stand a chance
Don't leave it up to your shipping carrier. Use Ship It Safe to ensure your pricey compliance equipment reaches us undamaged. For $75, our Ship It Safe program helps you keep your investment safe for the long haul.
Our Ship it Safe program provides you with the packaging and peace of mind you need!
We will provide you with the following:
Overnight shipment of a custom box and inserts made to fit your tester perfectly.
A detailed return packaging instruction sheet to ensure proper packaging.
A convenient, worry-free method to return your tester to us for a flat fee of $75.
The Ship It Safe program applies only to domestic U.S. customers. Improper packaging can result in shipping damage. SCI is not responsible for any damages that occur in transit. It is recommended that you insure the shipment through the shipping company, in the event shipping damage does occur.
Package Your Tester with Ship It Safe
Ready to send your tester in for
Calibration or Service?